Holla Loveliez!
I really should be doing my assignments right now which is due next Wed but I couldn't help but to share with you something that I really love! Teeeheeee! Sometime ago, a dear friend of mine discovered a way to make pigments, oh yes those lovely  colourful, shimmery pigments! She was kind enough to provide me with a few samples and Oh Man! I'm sooooo loving it!
Taaaaadaaaaaa.....!!! So chio right......=D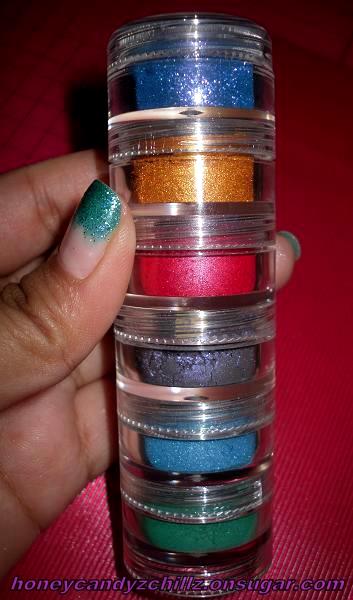 The gorgeous colours which I've chosen....=)) <3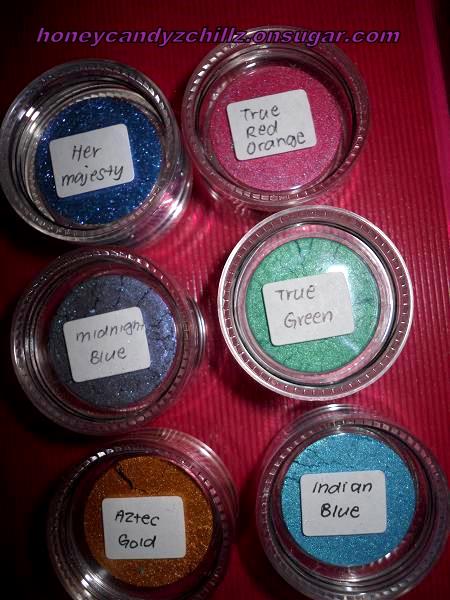 Awesome packaging! =)
Swatches! Nice right........told you! =D

Last but not least, Yours truly....hehe! I love how the colour pops out even without applying any base!
And surprisingly, only minimal fallouts were seen during application....I am very impressed! will definitely create more LOTDs with these awesome thang pretty soon! =))
Ok...Ok..last one...A happy pic of me because I'm super happy with the colours! I know out of point. OK BYE! Hah!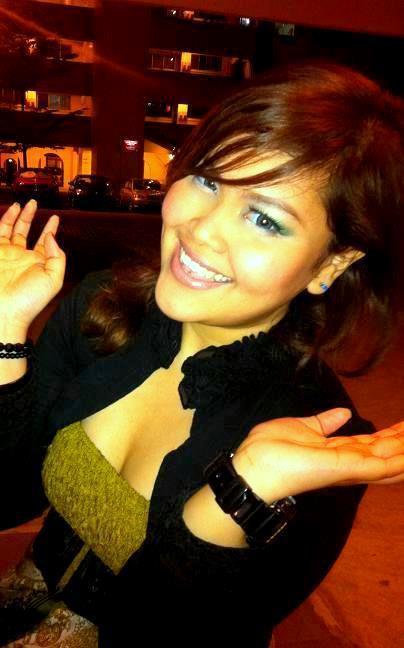 Thanks for reading Loveliez! Muacccckzzzz!!!
(If you're interested, you can email her at idasygkamu@hotmail.com. I'll post her blog link later as it is still under construction at the moment) =))